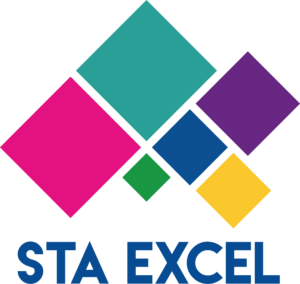 STA Excel has teamed up with Leisurejobs, the leisure and hospitality industry's leading jobs platform. The announcement also coincides with the launch of the new STA Excel website.
Working in partnership, STA Excel and Leisurejobs will co-promote training and job opportunities in the leisure sector to the platform's 1.6 million registered jobseekers.
STA Excel is a wholly-owned subsidiary of The Swimming Teachers' Association, and as an approved training centre offers a range of professional courses across swimming teaching, pool plant, lifesaving, first aid and health and safety. With LeisureJobs, STA Excel will host a live jobs feed of all sector specific job opportunities on its platform and map these to available training courses. In reverse, Leisurejobs will direct its recruiter advertising clients and jobseekers to the training opportunities with STA Excel.
Leanne Dougliss, Head of Sales at STA, said: The leisure industry offers lots of fantastic recruitment opportunities for jobseekers wanting full- and part-time employment, but in some cases this requires the job seeker to hold a professional qualification; this is where STA Excel joins the loop in this exciting new partnership, by helping people easily find a local training course.
By working with Leisurejobs, we can also proactively help employees address the skills gap by raising awareness of job opportunities and by providing a training solution for job seekers. Further, by combining our communication channels with Leisurejobs and creating demand, STA Excel can expand training opportunities across the UK and make courses even more accessible for job seekers, and people wanting to progress their career in leisure, added Leanne.
Rachel Hall, Partnership Director for Leisurejobs, said We are delighted to be teaming up with STA Excel; they have vast experience delivering training courses and qualifications which are recognised and requested by operators throughout the industry.
Leisurejobs is a jobs platform consisting of 7 sites, spanning the leisure, hospitality and retail sectors. Our huge database of users have customer-facing and transferrable skills, and are a perfect fit for the courses and training offered by STA Excel. This partnership will enable our users and visitors to get easy access to high quality training courses and qualifications, enabling them to develop their careers and open up their options for progression within the leisure and sport sector.
We believe that the benefits offered through this partnership and our combined marketing reach work together to offer STA Excel and Leisurejobs unrivalled benefits. We look forward to delivering more features and functionality as the partnership progresses, confirmed Rachel.