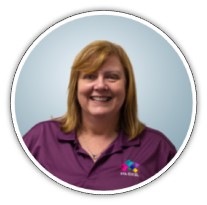 Paula Chapman, STA Excel's Commercial Manager answers here all your questions about STA's online Pool Plant Operations Revalidation / Conversion.
Why should learners revalidate their pool plant operations (PPO) qualifications?
Revalidating PPO qualification ensures learners remain up to date with the latest developments and guidance. The qualification is in accordance with industry best practice and guidance from PWTAG, British and European Standards, HSG 179 and other HSE sources. It also meets CIMSPA's employer-led pool plant operative professional standard and the essential knowledge and skills that are needed to meet the requirements of the sectors minimum deployment standard. Ensuring knowledge is kept up to date on the maintenance and management of swimming pools, spas and interactive water features as well as re-qualifying a learner to be the responsible person for pool plant management and maintenance at their wet leisure site.
How long does an online PPO revalidation take?
It's dependent on the knowledge, understanding and occupational competence of the learner and can vary. But for most when completing the revision pack, practical assessment and multiple-choice assessment it takes between 2 to 6 hours.
Is the assessment different to a full 3-day course?
The assessment requirements are the same as they would be for a learner attending a full 3-day course. Learners have to achieve the same learning outcomes and assessment criteria to achieve the qualification. This ensures the validity of the qualification. The assessment comprises of a practical water test and multiple-choice assessment.
How does the practical water test assessment work for the revalidation programme?
Learners have to demonstrate the ability to complete certain pool water tests. Results for this task need to be recorded on the 'Practical Test Record Sheet'. The tests must be assessed and signed off by a competent person. This is then sent in for us to process.
How does the online multiple-choice assessment work?
The online multiple-choice assessment is hosted by an e-assessment specialist and invigilated by Proctorio, a comprehensive learning integrity platform. Learners completing the assessment require a webcam, microphone, speaker or headset and a stable internet connection.
What if a learners' previous certificate wasn't an STA Pool Plant Operations qualification, can they convert from a different body?
Yes, they can do the revalidation / conversion programme. We often have enquiries from learners who have completed courses from other bodies but want to convert to an STA CIMSPA Professionally Endorsed qualification. We can accept certificates from regulated Pool Plant Operations providers and unregulated PWTAG SPTO certificates because the content included in the syllabus is close. But learners must successfully complete the assessment, it is not a case of just handing over a certificate, learners must legitimately achieve the qualification. If unsure if a certificate can be accepted learners can send them in to us to check with Safety Training Awards.
What if a learner doesn't want to do the online revalidation?
Revalidation courses can be run over 1-3 days dependant on confidence, knowledge, experience and occupational competence of the learners. If learners don't want to do the course through the online programme we can provide traditional courses with tutor contact either face-to-face or online via Zoom.
What if the learner's qualification has expired?
There is an increased risk of failing to achieve the required standard if previous certification has expired by a considerable period and for some learners it may be better to complete a full 3-day course. That said, for some learners who have continued practicing in pool plant operations, maintained occupational competence, are knowledgeable and confident, they may be allowed to attempt the online revalidation. This will be assessed by Safety Training Awards on a case-by-case basis.
What if a learner fails the multiple-choice assessment?
If a learner fails the multiple-choice assessment, they have 6 weeks to re-attempt the assessment. They would only be required to re-complete the units that they failed. For instance, there are six units within a PPO multiple-choice assessment, if units 1 to 5 were passed but the learner failed on unit 6, they would only need to retake unit 6.
How much does it cost to retake a failed multiple-choice assessment?
One free re-attempt is included. If learners fail more than once they will be advised to book on to a 3-day course so that they can gain additional support from a tutor – which we will help with.
How long does the PPO certificate remain valid?
The certificate for a revalidated STA PPO qualification remains valid for a period of 5 years, the same as a course completed for the first time. This is 2 years longer than certificates from other bodies.